Hye guys! ;)
Alhamdulillah I am on my way to creating the new stronger and powerful Eyla... Afterall life is about creating urself, not finding urself right? Guys, i have to say i am so into English so basically all my post will absolutely going to be in English except of my novel which i will be posting it later in this lovely blog... The novel title hasn't being decided yet which i think i am going to publish the first chapter maybe tomorrow or the day after tomorrow.... I am so excited to do this because the idea of writing novel is actually have being the most excited thing i want to do in my life....(it's on my top 100 things to do before i turned 30) hahaha... do i have all the list?? *wondering* I decided i wanted to share my novel to all my blog readers before i 'ada rezeki' to publish it and make it as the real novel and who knows it will be the top best selling novel in malaysia and it have been translated to many languages? hahaha... keep on dreaming baby! ;p Stephanie Meyer is definitely my choices of best writer in history... hello she's creating the best top selling novel in worldwide 'TWILIGHT SAGA' okay? So who don't admire her? I do! hahaha.... ;) Oh btw, i have found my new sunshine....
Carpe Diem! Eyla's Blog!
ahaha.... this is my new diary and i will spread all my idea including novel, poems and many stuff here.... I get so thrill until i forgot to actually open my myspace and other online friend finder to keep on commenting my friends over there... Sorry guys... u can find me here if you want too! ;p be my followers, u won't be regretted.... ;)
Oh i got so excited to tell a story about my upcoming novel... it probably has 40 chapter so it will actually take like 2 to 3 months to finish it... Every chapter consists their own title so that it's easy to be find... Do read and let me know all your thoughts and idea by give me a comments okay? ;) I love you guys... The idea of sharing the novel in blogspot is actually has been gathered after I lose someone precious in my life... You all know whom i supposed... We love to do our own story about our relationship and share it together! hahaha... he nuts... :p But ending like this is never the story we created... But nevermind afterall life must go on... now we are a very best friend! ;) Thank god... To him thanks for giving me this insipration, i won't be able to have this kind of sweet memories if it is not because of you... Keep on smiling and reach the top yah! ;) btw the novel is going to be like 80% of my personal experience and 20% of other insipirational stories I gather from many sources... oh those stories are so inspiring and very thoughtful! thanks a bunch to all... I will make sure that the story will be publish in the future and being film and so on... 'Twilight' insipration! hahaha.... nuff said Eyla... u have blaberring around now! huhu..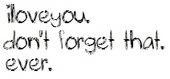 Btw i do wrote not only the novel but also poems and some quotes i made by myself... i think i should be considering myself to take literature course rather than business i guess... alalala~ hahaha... na i don't think so...it is my passion i guess so i will have a very good determination to finish it as many as possible... you doesn't supposed to have diploma or degree in photography to be a very good photographer right? all you have to have is the passion and obsession to actually snap the beautiful picture and of course a very well quality of camera right? well so do I! ;) and because of that, i need support from you guys to always keeping me on the track and encourage me to finish my novel till the end.... I am hoping a 150% support from all of you! ;) wish me all the best okay??
Hm..this is the quotes of the day i found in some website.... it's actually from the best men that ever live on earth quote... his name is "Albert Einstein"
He is truly an inspiration men and i do admire all of his quotes....
Well that's all for today... Stay tune and keep on reading my blog guys! Love yah...
xoxo,
- ♥ Eyla