Oh i wish i could be one of them... Aiyakkk! :p But way to far People Magazine had released the 2009 TOP 50 MOST BEAUTIFUL PEOPLE in the world and here are the list :
• Jessica Alba
• Jennifer Aniston
• Drew Barrymore
• Mischa Barton
• David Beckham, International soccer star
• Halle Berry
• Orlando Bloom
• Penelope Cruz
• Patrick Dempsey, Grey's Anatomy
• Johnny Depp
• Hilary Duff
• Sara Evans, Country singer
• Colin Farrell
• Jamie Foxx
• Tim Green, former NFL star and best-selling author
• Mariska Hargitay, Law & Order: SVU
• Tyler Hilton, One Tree Hill
• Josh Holloway, Lost
• Scarlett Johansson
• Angelina Jolie
• Juanes, Colombian musician
• Alicia Keys
• Heidi Klum
• Jude Law
• Lindsay Lohan
• Eva Longoria
• Jennifer Lopez
• Ann-Margret
• Matthew McConaughey
• Eva Mendes, Hitch
• Jesse Metcalfe, Desperate Housewives
• Sienna Miller, Alfie
• Catalina Sandino Moreno, Maria Full of Grace
• Sandra Oh, Sideways, Grey's Anatomy
• Sophie Okonedo, Hotel Rwanda
• Clive Owen, Sin City, Closer
• Tyler Perry, Diary of a Mad Black Woman author
• Brad Pitt
• Julia Roberts
• Seal
• Maria Sharapova, Russian tennis player
• Jessica Simpson
• Elizabeth Smart, Utah teen
• Martha Stewart
• Hilary Swank
• Usher
• Dwyane Wade, Miami Heat basketball player
• Oprah Winfrey
• Kate Winslet
• Ziyi Zhang, House of Flying Daggers




Oh.... There's my favorite female person Eva Langoria *She's pretty with her height* Hahaha...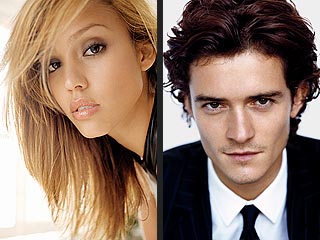 Oh Jessica Babe You're the hottest Girl on the earth! :)
And Orlando U still here deep in my heart! hahaha..
"Beauty is posses within the heart and soul of the beholder"




Happy Raya Guys,
♥ EyLa