The new narrower pants for 2009 combine several ideas, and variations lend themselves to alternative names, such as carrot top pants, dhoti or harem pants. Skinny jeans and footless tights/hosiery were the forerunner of pant styles with a much slimmer lower leg and often cropped above the ankle. The legs are frequently so narrow that a zip or button fastening aids dressing.

Note how these pants are made in every fabric from denim to lustrous fabrics such as satin. Sometimes these satin versions are called pyjama pants. This pants is the hottest new trendsetter among fashionista. I want to have one!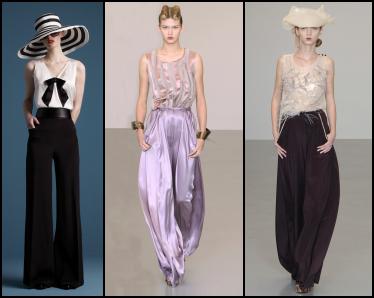 Of course designers and retailers are wise enough to know that tapered pants with peg top waist won't suit every female on the planet. Fortunately, just as many designers are offering wide leg pants alongside harem pants. They cover a multitude of sins where other styles are less forgiving of bulges.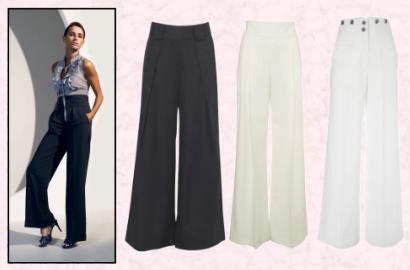 Summer of course also means holidays, and in these relaxed carefree days white pants look wonderful in summer sunshine. White trousers are frequently designed to be very wide legged.
This wide pants has made trend star going crazyyyyy~
"Skill and confidence are an unconquered army."
-George Herbert
More to go Guys,
Info By:
♥ EyLa